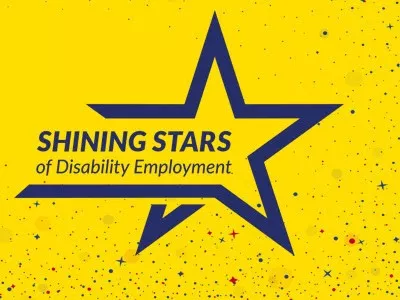 Shining Stars of Disability Employment Awardees
The 5th Annual Shining Stars of Disability Employment Awards have been announced!  The Colorado Department of Labor and Employment and the Division of Vocational Rehabilitation are honoring those employers and individuals who make outstanding contributions to hiring people with disabilities into their diverse and inclusive workplace.  We want to thank and recognize the following employers and individuals for their contribution.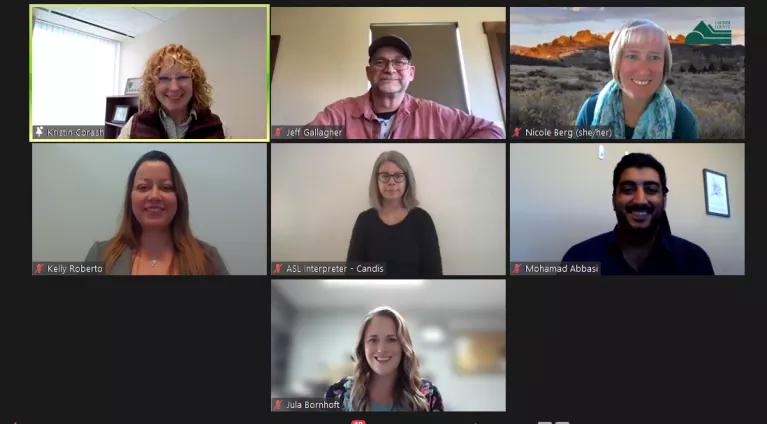 October is National Disability Employment Awareness Month
What is NDEAM?
Held annually, National Disability Employment Awareness Month is led by the U.S. Department of Labor's Office of Disability Employment Policy, but it's true spirit lies in the many observances held at the grassroots level across the nation every year. Employers of all sizes and in all industries are encouraged to participate in NDEAM.  This year's theme is America's Recovery: Powered by Inclusion.
The American Community Survey data from 2018 indicate that 46.5% of Coloradans with a disability aged 16-64 were working, while 81.2% of those without a disability are actively working.  We want to greatly improve this percentage for those with disabilities, providing services, access and education to employers and the community to change the stigmas that still exist about people with disabilities.
Why this important to us at DVR:
We believe in the importance of employment and that it is a social determinant of health.  

We believe in the employability of all people with disabilities and 

We believe that disability is an integral component of Equity, Diversity and Inclusion
Read the Governor's Proclamation and President Biden's Proclamation.
Feel free to share this media kit with your network! Find social media content, events, hashtags and email signature information.
Check out these videos:
CDLE, DPA and the Lt. Governor are challenging all state agencies to participate in the 2021 Disability Inclusion Challenge.  The challenge is made up of 15 tasks, focused on helping state agencies become a more inclusive employer of people with disabilities.  Learn about the challenge here.
CDLE/DVR Lunch and Learn Webinars
Recordings of past webinars:
October 6th, Ableism:Non-disabled privilege and creating access
October 12th, Disability Etiquette Best Practices for Inclusion in the Workplace
October 19th, Intentional Accessibility, Building Accessibility into Your Work as the Everyday User.
October 26th, Title I Best Practices: how to have a successful, accessible and inclusive interview process.