We work with a number of partners and vendors throughout the state to provide services and goods to assist people with disabilities to achieve their goal of successful employment. Services are individualized for the people we serve and may include the following:
Career Counseling and Guidance

Vocational Evaluation and Planning

Work Experience While in High School and for Adults

Training and Education After High School

Job Placement

On-the-Job Training

Job Coaching

Supported Employment Services

Assistive Technology and Devices

Job-Site Assessment and Accommodations

Medical and Psychological Assessment 

Time-Limited Medical and/or Psychological Treatment
If you are a supported employment provider, or interested in becoming one, please go to our Supported Employment Provider page.
Interested in Being a Vendor?
Resources for Current Vendors
Current Job Placement Service Providers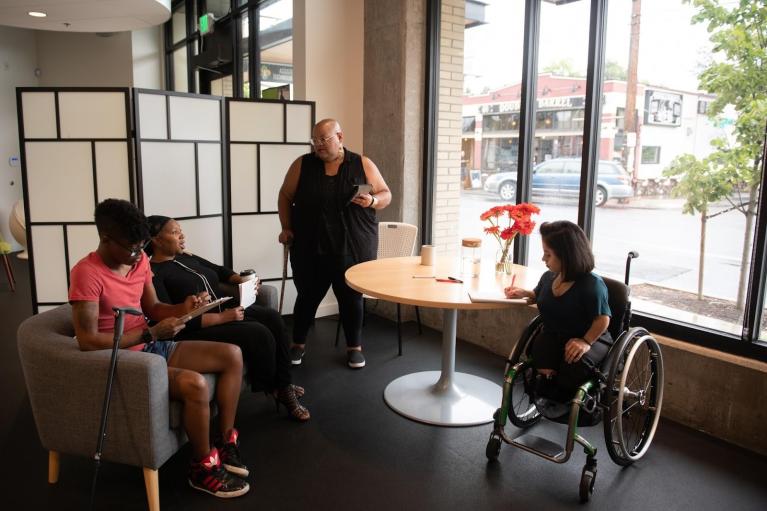 Pre-ETS Recorded Training: New Services and Rates
Job Placement Service Providers Newsletter
Job Placement Service Providers News

9-1-21 News:   Shining Stars of Disability Employment Nominations open; Pre-ETS Provider Community of Practice; CO DB101; Mental Health First Aid Toolkit for Back to School; ACRE trainings.

8-24-21 News: CO Job quality framework; LMI wage & occupation stats; ACRE trainings; CO APSE zoom meet up; CO DB101.

8-10-21 News: Shining Stars of Disability Employment Nominations open; Learn about CareerOneStop; recording of "Financial well-being for PWD during the pandemic and beyond; Video series: the intersection between race and disability.

 

8-3-21 News: Pre-ETS COP; Ethics, supervision & tech; CO DB101; APSE training - IPS; Workforce Pros toolkit.

7-27-21 News: DVR Fee Schedule update; job opps; Pre-ETS COP; SILC recruitment; public comment on background checks.