We work with students and youth with disabilities, aged 15-25, who are transitioning from high school to post-secondary education and employment. Our goal is to provide the most appropriate counseling and guidance for your successful transition from high school or post-secondary education to adulthood, independence, and employment. Because every service we provide is individualized, we will customize youth transition plan to meet your own specific needs.
Our Youth Services and Transition Unit's goal is to promote competitive, integrated employment for Colorado's youth through thoughtful career pathway development as a result of coordinated services with our education, workforce center and other adults service agency partners. We do this with our partners, including Project SEARCH and School to Work Alliance Program. Get started by contacting a DVR School liaison.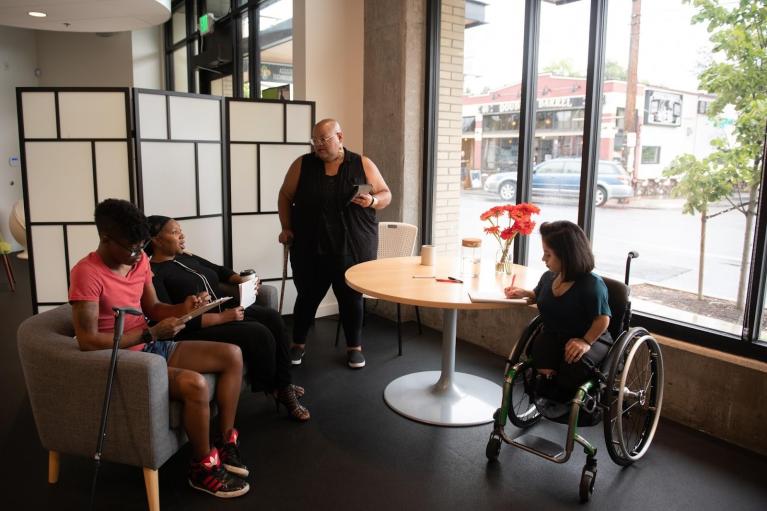 Pre-ETS Recorded Training: New Services and Rates
School to Work Alliance Program
The School to Work Alliance Program (SWAP) is designed to provide employment-related assistance to students and young adults with disabilities, who are experiencing mild to moderate barriers to employment. Disabilities can take the form of physical, emotional, or learning disabilities. SWAP provides assistance that not only produces a desirable employment outcome (such as a career-path job), but also teaches appropriate job seeking and job retention skills that can be utilized throughout a lifetime.
The program operates in all of Colorado's local education agencies through collaborative agreements among the Colorado Department of Education, the Division of Vocational Rehabilitation, and local school districts. Programs are typically housed outside of the school setting and in centrally located facilities, staffed and managed by community-based coordinators and specialists with experience in business, education, social work and public health.
Eligibility for SWAP

SWAP provides year-round services including counseling and guidance, job development, job placement, on-the-job training and job-site support to assist young people with disabilities to become employed and self-sufficient.

To qualify for SWAP, youth are 15-24 years old, have mild to moderate employment needs, and have been identified as having a disability (e.g. special education, section 504, known disability not under any other category, etc.) or are suspected to have a disability and must be applicants or eligible for services through our vocational rehabilitation services. Youth may qualify if they are in school or out-of school, drop-outs, at risk, under or unemployed or graduated.

Learn More

 
Project SEARCH
Project SEARCH is a high school transition program that is a business-led partnership with education, Division of Vocational Rehabilitation and community partners. This real-life work experience helps youth with significant disabilities transition successfully from school to adult life. Total workplace immersion facilitates a seamless combination of classroom instruction, career exploration, and hands on training through worksite rotation.
Project SEARCH Sites
Project Search Success Stories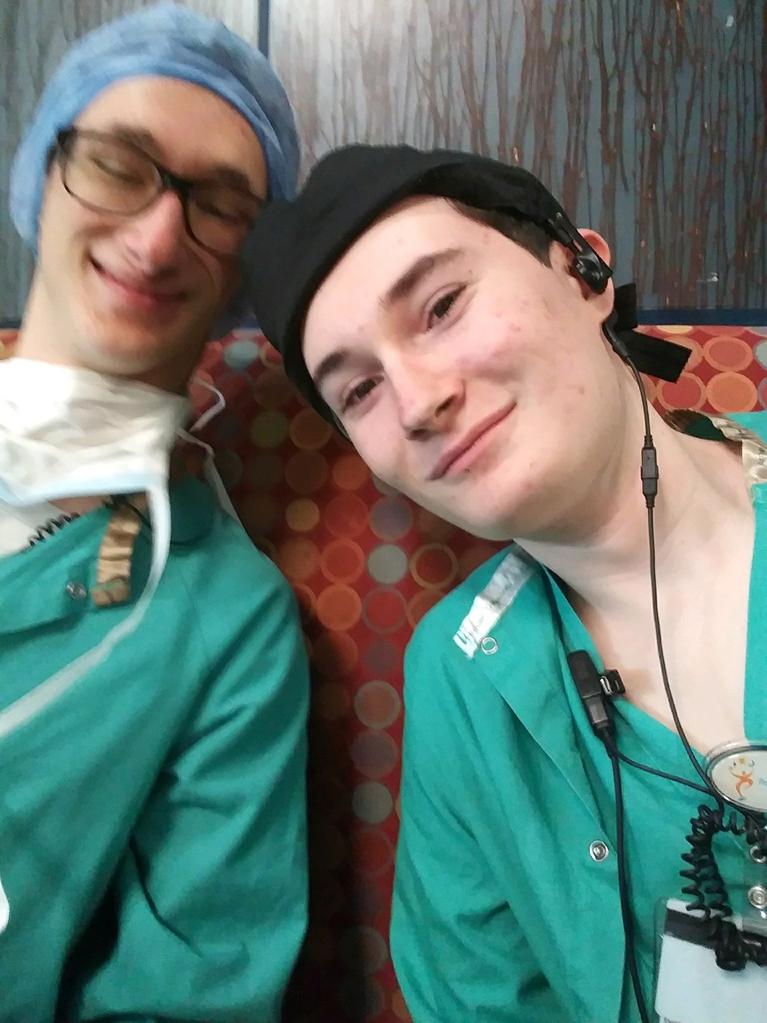 Hear from Bennett and Luke:
What do you like about Project Search?
Luke: 
What do you like? I like that I get to help clean up the rooms with my friends. 
What do you love? I love that I get to make a difference in the hospital. That by cleaning the rooms it will help the staff and patients. 
What does it mean to be employed? To have a good attitude, to be nice to everyone and make money.   
Bennett:
What do you like? I like how busy the OR is, is makes my day go by fast. 
What do you love? That I am a full time employee now, I am able to see my friends more. 
What does it mean to be employed? Making money so that I was able to afford my own place in my parent's basement, they turned it into an apartment for me. I get to pay rent and buy my own food.