#FFFFFF
If you are a person with a disability who needs help with employment, you've found the right place! 
What we do: support people with disabilities with the services they need to achieve their employment goals. If you are looking to find a job, train for a new career, or get support with your current job, we can help.  
Partnership: we partner with you to identify your employment goals and the services needed to achieve this goal. We work to customize our services to your unique job goals and needs.
Your Choice: our services are voluntary and you can start and stop services any time.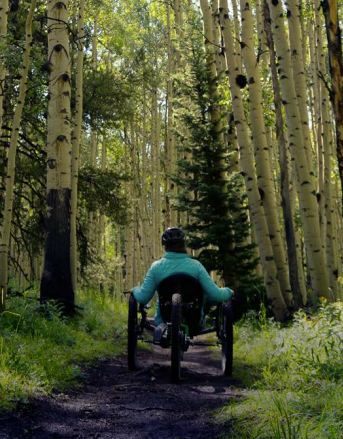 #FFFFFF
"Some of my favorite things are just working with the people I work with."  Brady Haynes
Let's Get Started on Your New Career
#FFFFFF
#FFFFFF
Living with a disability can make it harder to find good employment. We help people find a job or advance in their careers.  We can help you with training or retraining for new skills, help with accommodations and so much more. We'll help you explore your options so that you can achieve success.
#FFFFFF
1) You may be eligible if you have a disability. Your disability can be physical, mental or cognitive. Examples include requiring the use of a wheelchair, having a mental health challenge or learning disability. We can help you with the necessary assessments if you don't have current records.
2) If your disability makes it hard for you to get or keep a job, we can help. Did you know, you don't have to be on disability benefits to work with us? If you do have benefits, we can help you understand how working affects those. 
3) You want to work!
#FFFFFF
Your VR Counselor will review all your medical information. They can then determine if you are eligible for our program.  
You'll work closely with our staff to assess your interests, abilities, strengths and any areas of need.
You'll work with your counselor to write up an Individualized Plan for Employment (IPE). This is your personalized road map. It will help you achieve your career goal and the services you need to achieve it.
Step 4: Achieve Your Goals
Your success is in your hands and DVR will be there to support you along the way. You'll do the work to achieve your employment goals. We'll be here to help if you need it.
#FFFFFF
Services with You In Mind
We don't have a "standard" program for each person or a "list of jobs". You and our staff will design services for you and your unique skills and needs. We'll here to talk about our services and how we can help you. We're happy to answer any questions you may have.  
We have many programs to meet your unique needs. Our services include: work-based learning, training, job placement, and services to help you start a new business.