#FFFFFF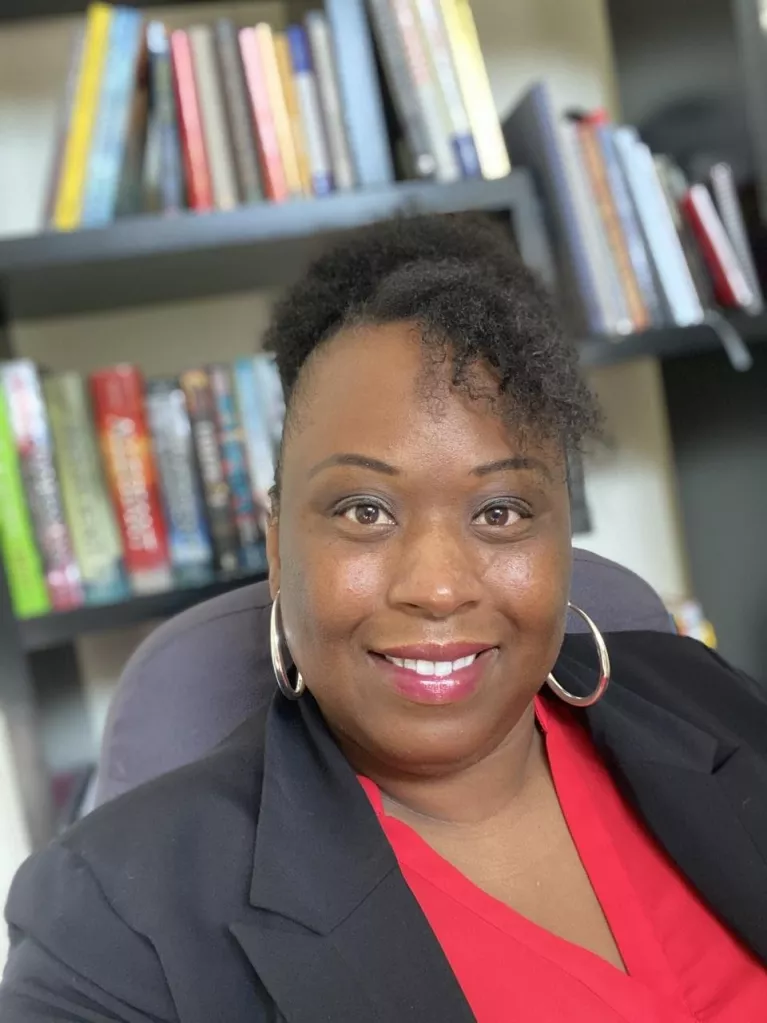 Sherrell Bethel, Representative of Parent Training & Information Center, Chair Elect
Sherrell joined the PEAK Parent Center team in January 2020 as the Assistant Director of the RSA Shift Transition Project and a Youth Trainer/Mentor. She is the Project Director for Project POWER, PEAK's new RSA-supported transition grant. Before joining PEAK, Sherrell spent ten years making a difference at the Boys & Girls Club of the Pikes Peak Region. She is passionate about working with at-risk youth, and it is her sister and father who drive her passion for working with people with disabilities. "Working for PEAK allows me to bring together both of my passions. I strongly believe that EVERY person deserves to feel loved, heard, respected and included regardless of age, sex, race, ability or disability. It is only when we come together as a whole that we can experience the true beauty of all that life has to offer."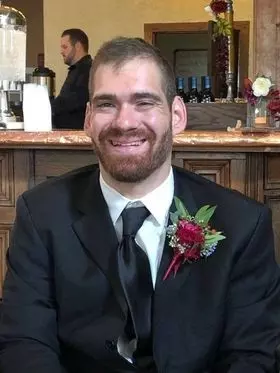 Tim Postlewaite, Representative of Disability Advocacy Group, Chair of SRC
Tim Postlewaite sits on the SRC on behalf of the Colorado Cross-Disability Coalition.  He is also a former DVR client.  He is currently a member of the Customer Satisfaction Committee and co-chairman of the Policy Committee.  He has resided in the Denver Metro area since childhood and holds an English BA.  He is in the midst of completing his MPA at University of Colorado Denver. 
#FFFFFF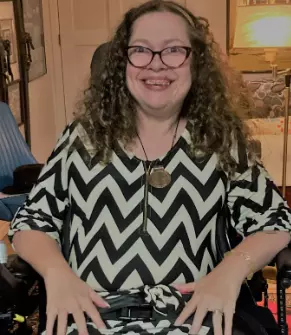 Joelle Brouner, Colorado Developmental Disabilities Council
Joelle Brouner, MPA, of Aurora, is the Executive Director of the Colorado Developmental Disabilities Council, which she represents on the Colorado State Rehabilitation Council. Ms. Brouner recognizes the Colorado Division of Vocational Rehabilitation as a resource that has potential to empower jobseekers with disabilities to realize their professional potential by sharing their talents with an employer. She was twice a customer of the Washington State Division of Vocational Rehabilitation, directed the Washington State Rehabilitation Council from 2005 to 20013. From 2014 to 2018  she worked for the Colorado Division of Vocational Rehabilitation in executive leadership roles.
Josh Davies, Rep of Business, Industry & Labor
Josh Davies is the CEO of The Center for Work Ethic Development, an organization committed to developing workplace skills in the global workforce. Partnering with education and workforce organizations in all 50 states and 7 countries, they equip trainers and teachers to build the workforce of the 21st Century. A graduate of American University, Josh is also active in various boards and commissions. He finished serving his second term on the Executive Board of the Colorado Workforce Development Council, where he chaired the State Education and Training Steering Committee. He also led the P-Tech Selection Committee for Colorado and served on the board of the Colorado Opportunity Scholarship Initiative.

#FFFFFF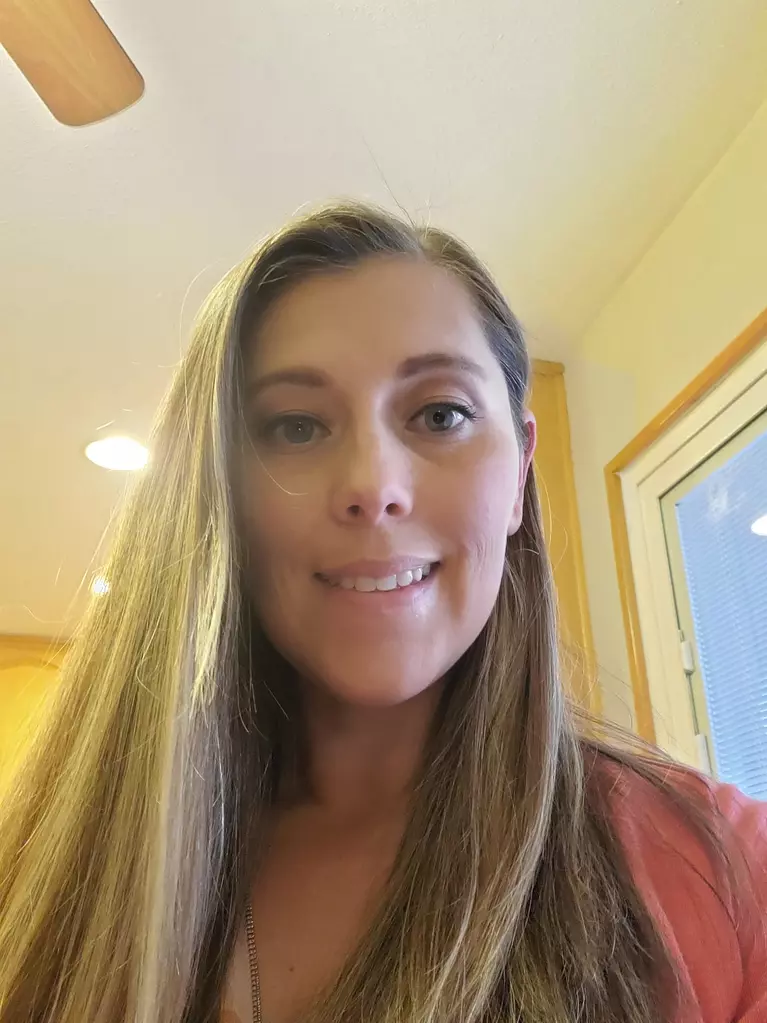 Naomi Gonzales, Representative of Business
Naomi serves as the HR director of the Colorado Department of Health Care Policy and Financing. In this role, she recognizes the importance of EDI for all, but has a specific passion for making lasting changes that support individuals with disabilities in the workforce. Naomi grew up with a family member with both physical and mental disabilities and this has impacted her work, along with her values and beliefs. Naomi has many certifications through the Colorado  Statewide Personnel Certification Program (SPCP) specific to employee relations and is a current member of TIED (Talent, Inclusion, Engagement, Diversity).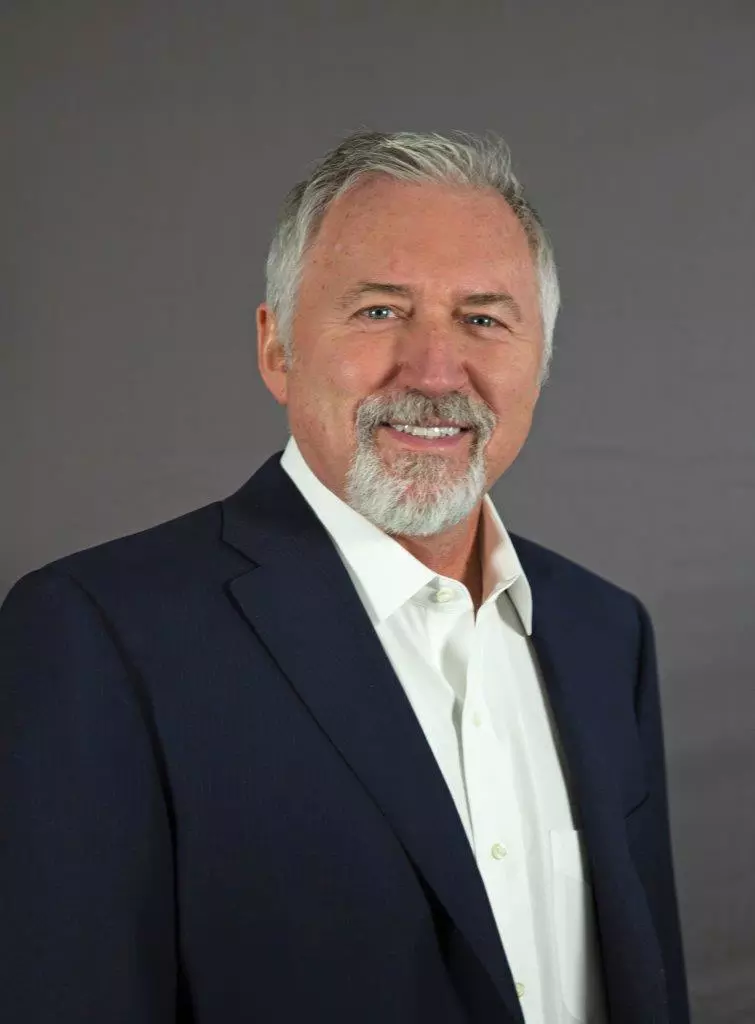 Lloyd Lewis, Representative of Business, Industry & Labor
Lloyd Lewis has served as President and CEO for arc Thrift Stores since December 2005, a Colorado non-profit organization whose primary lines of businss include the popular arc Thrift Stores. arc Thrift Stores is one of the largest employers of people with disabilities in the State of Colorado and one of the state's largest social enterprises. Over 400 employees with intellectual and developmental disabilities are employed at arc Thrift Stores and have been named arc Ambassadors for the critical role they play in the arf family. Besides employment, Lloyd spearheads a program called arc Academy to provide post-secondary classes in things like hygiene, safety and managing a budget.
Lewis currently serves on several community boards, the Board Co-Chair of Colorado Cross Disability Coalition and Chair of the Atlantis Community Foundation.  Lewis' dedication to the disability community is undeniable; his heart for the cause is unprecedented.
#FFFFFF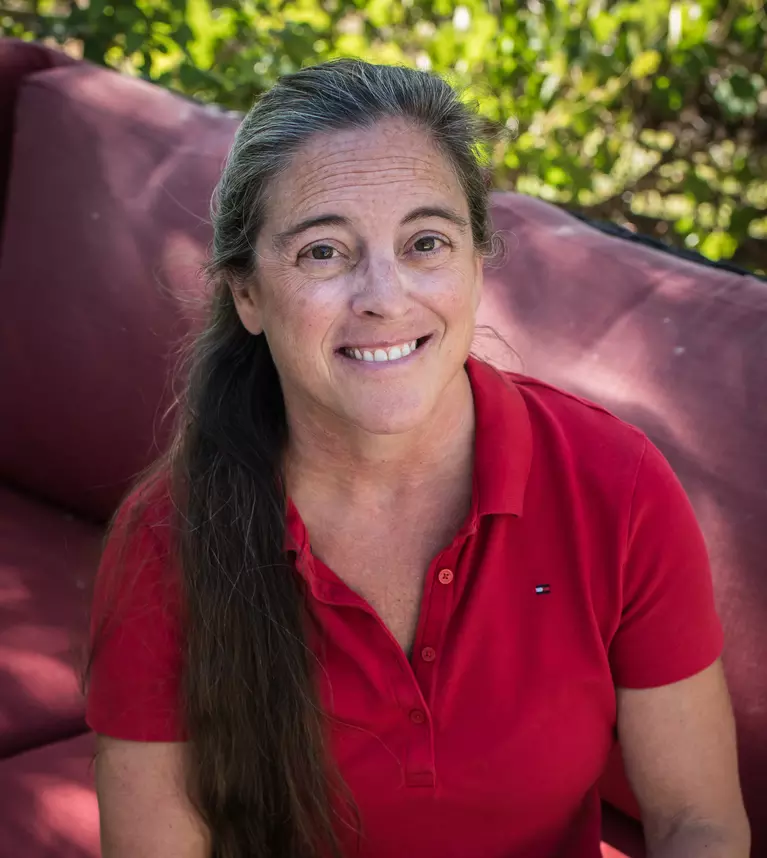 Jennifer Mendenhall, Parent or Guardian of a Person with a Disability
Jen is a parent of a 15 year old daughter with Cerebral Palsy. Together they live in Grand Junction where Jen is a full-time mom, caregiver and advocate for her daughter. Jen has her BS  in  Natural  Resource  Recreation  and  Tourism  from Colorado State University and her MS in  Public Administration from the University of AK. Jen enjoys public speaking and challenging  others to be critical thinkers. In 2019, Jen and her daughter presented at TEDx Grand Junction where they shared their passion for technology access for people with disabilities. Jen is also a member of the Colorado Technology First Council and the Colorado Assistive Technology Coalition. Jen joined the SRC and currently participates on the policy committee as she begins to explore the world of work with her daughter.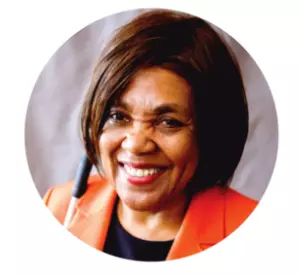 Brenda Mosby, Former Recipient of VR Services
Brenda is a Black woman who experiences blindness.  She is self-employed and utilized VR to start her small business.  Not only does Brenda support employers and people with disabilities through her business, she also is a life coach and provides other motivational activities to share her vision of a more inclusive society.  She has been involvedd in the Colorado disability community as an advocate for a number of years, previously serving on the Mayor's Commission for People with Disabilities and currently sits as a board member of the Colorado Cross Disability Coalition (CDCC).  Brenda holds a Master's degree in Rehabilitation Counseling from NYU.  Brenda is passionate about accessibilitiy, EDI and customer satisfaction.  
#FFFFFF

Katie Oliver, Representative of Colorado Department of Education
Katie Oliver is the School to Work and Interagency Specialist for the Colorado Department of Education (CDE) since 2008.  Katie's responsibilities include overseeing the School to Work Alliance Program (SWAP) in partnership with the Division of Vocational Rehabilitation (DVR), providing technical assistance and training to school districts around school to work transition services for young adults with disabilities and coordinating with other adult service agencies.  Katie is a member of several councils supporting people with disabilities.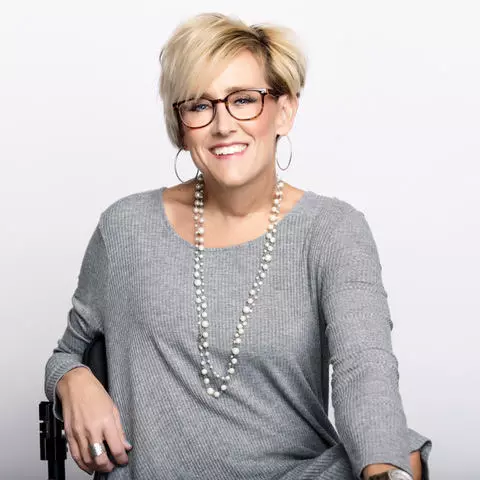 Shantelle Rockman, Rep Community Rehabilitation Program
Shantelle Rockman is the Executive Director of Integrating Supports (ISC), a PASA that provides Benefits Planning and SSupported Employment services to people cross-disability.  She has a bachelor's degree from the University of Central Missouri in Social Work and a master's from Independence University in Public Health, with an emphasis on disability and poverty.  She is a Certified Benefits Planner through VCU.  At the age of 36, Shantelle sustained a spinal cord injury which resultedd in paralysis.  With her disability, she faced many barriers and obstacles when returning to her career.  Having lived experience and having gone through the VR process, Shantelle decided to make it her passion to advocate for people with disabilities to find real meaningful work.
She currently serves as the Co-chair of the Employment First Advisory Partnership (EFAP), Co-president of Colorado APSE, the chair of the SRC's Employment First committee.

#FFFFFF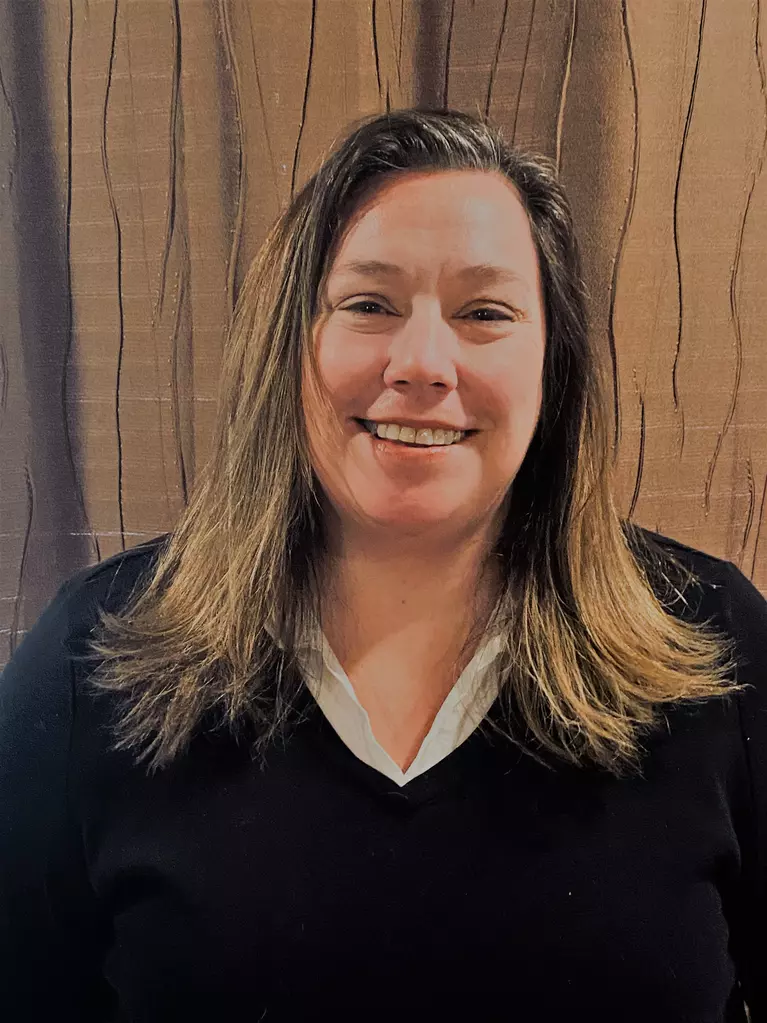 Lisa Taylor, Rep of Colorado Workforce Development Council
Lisa is currently the Senior Program Officer at the Weld Trust.  Lisa began her career as a high school teacher then a college professor in her home state of Arkansas (Go Razorbacks!).  She then worked for 10 years as the Executive Director of the Immigrant and Refugee Center of Northern Colorado before joining the Weld Trust in October of 2022.  Lisa is passionate about workforce development, specifically about tapping into the vast skills and talents of community members who are often overlooked.  Lisa currently serves on the Colorado Nonprofit Association Board of Directors and the Colorado Workforce Development Council.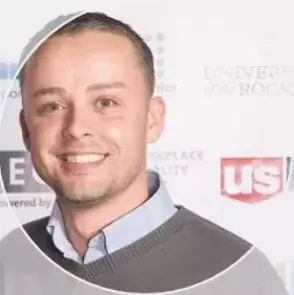 Ricky Wade, Representative of Vocational Rehabilitation Counselors
Ricky is currently a DVR Counselor for the Deaf.  He graduated from Emporia State University and Wichita State University.  His background included providing therapy services with communication disorders and 10+ years of experience as a Special Education teacher in Kansas.  He has been in Colorado for 11 years and enjoys spending as much time as possible outdoors in all seasons. 
#FFFFFF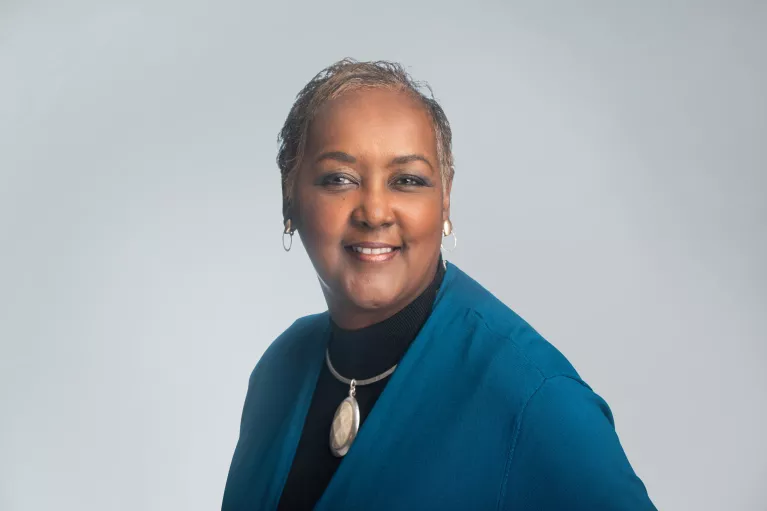 Yolanda Webb, Representative of Business
Yolanda has served in human service roles for more than twenty years, as well as owning and operating her own successful business for more than ten years. Yolanda has worked in the areas of intellectual/developmental disabilities, behavioral health, substance abuse, veterans housing, traumatic brain injury, children and youth services, education, senior and elder care services and has risen through the ranks in each of her positions from entry level to CEO. Yolanda is the author of five books and holds a master's degree in Humanities from Xavier University in Cincinnati. She is a leadership skills trainer and holds to a philosophy of person-centered, wrap around services for those served. Yolanda serves on the Colorado Inclusive Economy's Marketing Committee. She has a sister with a physical disability who uses a wheelchair. Yolanda is also part of a minority, women owned consulting group providing integrated strategy, to help change workplace culture and move leadership to action focusing on leadership development, equity, diversity, inclusion, social justice, and public policy.
Kristin Corash, Director of DVR
Kristin Corash is the Director of the Division of Vocational Rehabilitation (DVR) where they empower people with disabilities to achieve meaningful employment.  Kristin began her career as the Chief Economist for the Denver Metro Chamber of Commerce, writing and publishing a variety of materials to promote the Denver area.  Her career in public service began by teaching at the high school and community college levels.  As part of her state government tenure, she has served as Chief Financial Officer, Assistant Director of the Office of State Planning and Budgeting and as Homeland Security and All Hazards Coordinator.  She went on to be an executive in charge of strategic planning and research in the Colorado Community College System.  Most recently, she served as the Deputy Executive Director and COO for the Colorado Department of Labor and Employment.  Kristin received her BA from the University of Colorado at Denver and her MS from the Colorado School of Mines.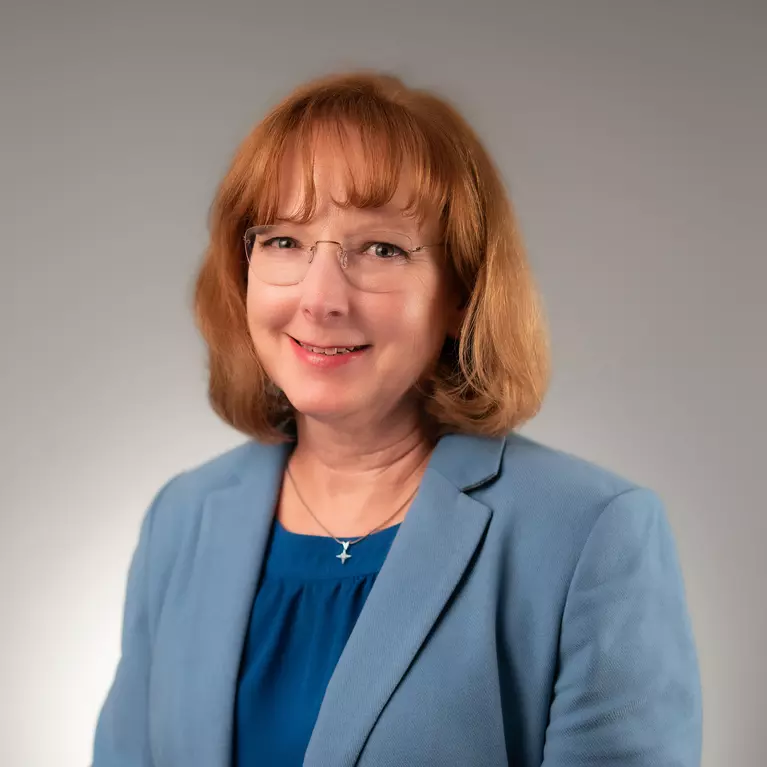 #FFFFFF
Members Not Pictured
John Bailey, Member at Large
Charlotte Morgan, Rep of State Independent Living Council