Customized Employment (CE) is an employment process that uses a flexible blend of strategies, services, supports, and funds to facilitate employment outcomes for job seekers with complex needs through negotiated employment relationships. Customized employment individualizes the employment relationship between a job seeker and an employer in ways that meet the needs of both. Employment is consistent with the job seeker's strengths, resources, priorities, concerns, abilities, capabilities, interests, and informed choice, as well as the identified business needs of the employer or the self-employment business chosen by the job seeker. 
Providers of customized employment must have successfully completed a performance-based certification within the identified area of customized employment. (i.e., Discovery & Planning, Job Development, Job coaching and/or Systematic Instruction). Acquisition of the performance-based certification requires supervision by a Qualified CE Mentor Consultant to demonstrate competency in the identified area of customized employment. Training and certification is specific to the Employment Specialist and not to the agency with which the individual is employed. Providers enrolled in a DVR approved or sponsored CE training are eligible for CE rates while providing services necessary to complete the performance-based certification.
This site will outline requirements (competencies) of performance-based certification required for providers to be eligible to provide CE services with DVR. In addition, this site will outline necessary qualifications of Qualified CE Mentoring Consultant, provided by the CE training entity, that will provide mentoring and will certify that the provider has sufficiently demonstrated outlined skills in Customized Employment.  It will also outline qualifications of Qualified Vocational Rehabilitation Fidelity Review Staff who will complete Annual Fidelity reviews for practicing CE providers in the state of Colorado. 
This handbook compiles many resources and information from various sources cited in references. All information, expectations, and guidance is intended to align with ACRE competencies with an emphasis on CE available to review HERE, The Essential Elements of Customized Employment Universal Application guidance created by WINTAC and YTAC available for review HERE
Customized Employment Credentialing Requirements
Step 1: ACRE Certified Training
Successful completion of 40 hour ACRE approved training with an Emphasis on Customized Employment.  Providers who have completed this training will be eligible for Tier II DVR Fee Schedule rates for  the provision  of Supported Employment Job Search and Placement Services. 
Step 2: Performance-Based Certification
Providers interested in accessing Tier III DVR Fee Schedule Rates outlined for Customized Employment will need to complete to perform the Customized Employment (CE )skills and process under the mentorship of a qualified mentor who will need to certify that the provider has adequately completed CE Benchmarks in the identified CE service delivery area (Discovery, Job Development, Systematic Instruction).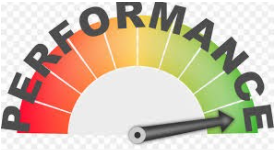 Step 3: Annual Maintenance
Annual Fidelity review of each Customized Employment service area (Discovery, Job Development, Systematic Instruction) by a qualified Vocational Rehabilitation (VR) staff.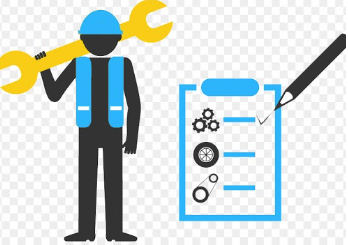 Providers who have completed Performance Based Certification in an identified CE area must notify DVR of completion to be eligible to provide CE services as a DVR approved Vendor. Please notify DVR Meghan.Greene@state.co.us or Darby.Remley@state.co.us to have your vendor information updated. 

Providers who intend to complete ACRE training with an emphasis in CE may be eligible for funding through SB18-145 (while funding lasts). Please notify your intentions to complete ACRE training at HCPF_supported.Employment@State.co.us
Providers may also be eligible for various incentives through the Division of Vocational Rehabilitation for Customized Employment (while funding lasts). Please Contact Rachel.Williams@state.co.us or Meghan.Greene@state.co.us for more information
Customized Employment Training and Performance Based Benchmarks
The information below contains benchmarks to be approved with mentorship during a provider's first time completing a CE service area, and is intended to align with ACRE competencies with an emphasis on CE and "The Essential Elements of Customized Employment Universal Application" guidance created by WINTAC and YTAC. 
Performance-based certification benchmarks must be completed in each desired CE service area (Discovery and Planning, Job Development, and/or Systematic Instruction) directly with a real-life learning partner actively engaged in employment seeking. A qualified Mentoring Consultant must approve these benchmarks and provide verification of approval. 
Performance-based certification is required to be eligible for Tier III rates for CE services in the DVR fee schedule. Providers are eligible to receive Tier III rates while working with a learning partner (DVR person served) to become certified in each desired CE service area.
Discovery

Discovery is gathering information from the job seeker and the CE support team to determine the job seeker's interests, skills, and preferences related to potential employment that guide the development of a customized job. Using the information learned about an individual job seeker in Discovery to develop a plan, with job seeker approval, toward meaningful employment, determine a list of potential employers, and conduct an analysis of benefits. The following are the performance benchmarks Qualified CE Mentors are required to look for when certifying a provider has successfully performed Discovery services with a job seeker.

Customized Job Development

Customized Job Development is working collaboratively with the individual and the employer to negotiate a customized job; the provision of supports; and the terms of employment that will match the individual's interests, skills, conditions necessary for success, and specific contributions, and will fill the unmet needs of an employer.

Systematic Instruction

Systematic Instruction involves setting up ongoing post-placement supports and monitoring the employment relationship to ensure satisfaction of both the client and the employer.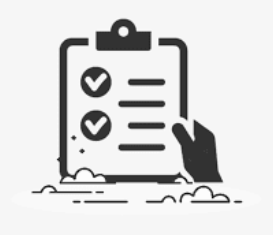 Customized Employment Mentoring Guidelines (WINTAC)
Completion of performance-based certification requires mentorship and support to ensure success and uphold quality standards of CE.  Mentoring must be provided by a Qualified Mentoring Consultant.
Mentoring provided by training entity must include the following components:
 1. Dynamic process in 'real-time' with on-going communication.

 

The CE mentoring process should be dynamic, where the mentor is closely shadowing (if possible), observing and providing immediate feedback to the trainee regarding the discovery, job development and final job customization process. This involves frequent and on-going contact, review and feedback of the work as it's being done, and can occur through a combination of in-person and distance mentoring approaches.

2. Mentoring is both reflective and proactive.

 

Regular and consistent feedback from the mentor to the trainee where the trainee is afforded the opportunity to reflect on the experience is a critical component of mentoring. Mentoring is proactive, allowing the mentor to make timely suggestions before issues arise to ensure the provision of quality CE services. What the trainee learns from the mentor can then be put into practice immediately.

3. Alignment with Colorado fidelity strategies, resulting in longer term successful Competitive Integrated Employment (CIE) employment outcomes.

 

The mentoring process should directly align, be consistent with and be a part of an overall CE fidelity strategy to ensure on-going delivery quality. Mentoring should result in achieving successful long term customized employment placements that meet CIE criteria. 
Qualified Customized Employment Mentoring & Fidelity Qualifications
Qualified Performance-Based Mentor Requirements:
1. Education/Training Requirements:

Achieved performance-based certification in all aspects of CE that the individual will be providing mentoring, through a CE trainer who is following the CE essential elements
Successfully delivered CE services to an individual and achieved mentorship approval of satisfactory completion
2-3 years of experience in job development with individuals who have significant disabilities

2. Characteristics:

Vision and values align with CE
Be able to effectively provide feedback, including honest/positive guidance while holding provider staff accountable for their work
Self-motivated, requiring limited supervision
Excellent time management skills
Responsive to emails, calls and letters
Demonstrate effective communication skills, including technical writing
Skilled at evaluating the performance of learner
Capable and competent to deliver the intensive 1:1 mentoring training
Flexibility in scheduling to accommodate the CE process
Qualified Vocational Rehabilitation Fidelity Review Staff:
1. Education/Training Requirements:

 

Completed  ACRE training with emphasis on CE in all aspects of 40 CE competencies, through a CE trainer, who is following the CE essential elements
2-3 years of experience working with individuals who have significant disabilities
Recommendation from Division of Vocational Rehabilitation management

 

2. Characteristics:

 

Vision and values align with CE
Be able to effectively provide feedback, including honest/positive guidance while holding provider staff accountable for their work
Self-motivated, requiring limited supervision
Excellent time management skills
Responsive to emails, calls and letters
Demonstrate effective communication skills, including technical writing
Skilled at evaluating the performance of learner

 
Learn More

Association of Community Rehabilitation Educators (ACRE) 

Michigan Vocational Rehabilitation certification guidelines and mentor guidelines

ICF INTERNATIONAL "Customized Employment Competency Model"

WINTAC, "Essential Elements of Customized Employment" and "Customized Employment Provider Checklist"

Marc Gold & Associates

Griffin-Hammis